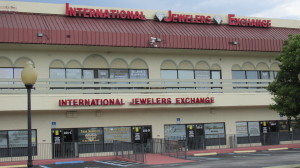 As industry leaders, Exquisite Designs, Inc. is a family owned and operated jewelry designers manufacturing and retail company established since 1997.We were founded in 1982 by a group with many years of experience in specialized field of the jewelry industry. We have seen various trends over the years and have embraced the many methods of jewelry manufacturing through time. We sculpt, model, cast, set stones and polish each piece of jewelry on site.
We are committed to providing both superior service and high quality product. Our goal is to bring your desired design to reality. We do it all in our product development from designing the specs, making the prototype and manufacturing the fine jewelry pieces for the individual or wholesale. Jewelry is our art that fuses classic glamour with modern sophistication. Our vision is to make people realize that jewelry brings out an individual's natural beauty.
Please give us a call whether you are looking for a timeless investment, fashion statement or a simple treasure.      www.stores.ebay.com/exquisite-canute
Return Policy
We accept returns in 7 days. No returns on custom orders. Items must be returned in the same condition as received including all the original content and packaging. Please contact us for specific instructions prior attempting to return any merchandise.
Shipping Information
We ship most of our items worldwide and offer free shipping on all items purchased in our store in the US. Once your payment is received  most items will ship the same or the next business day via a USPS priority or USPS Express service. Shipping is on business days (Monday through Friday). Once your item ships, you will receive an email notification along with your tracking number to track your order online. Shipping time is location dependent and usually takes 3-5 business days from the order's shipping date. Your order will be shipped to your PayPal address. Please note, your purchase may be a subject to additional customs duties (USA customers are exempt). Any additional fees, if applicable, will be the buyer's responsibility. For additional information, please contact the customs department in your country.
Payment Information
We are a PayPal verified seller and we accept all charges through PayPal payments. Using PayPal you always know you can securely shop online with a full buyer protection and an ease of use.  PayPal supports: Visa, MasterCard and American Express among others.  We also accept cashier's check, money orders  and company checks.
Wholesales Information
If you are interested in buying wholesale please submit your Tax Id with your business contact information. Once I have confirmed your information I will send you the wholesale price lists for the items you are interested.
We build a relationship of trust with every customer, because our customers are the most important part of our business.
We sell both retail and wholesale. Wholesale buyers please contact me for all wholesale questions  for orders and pricing.